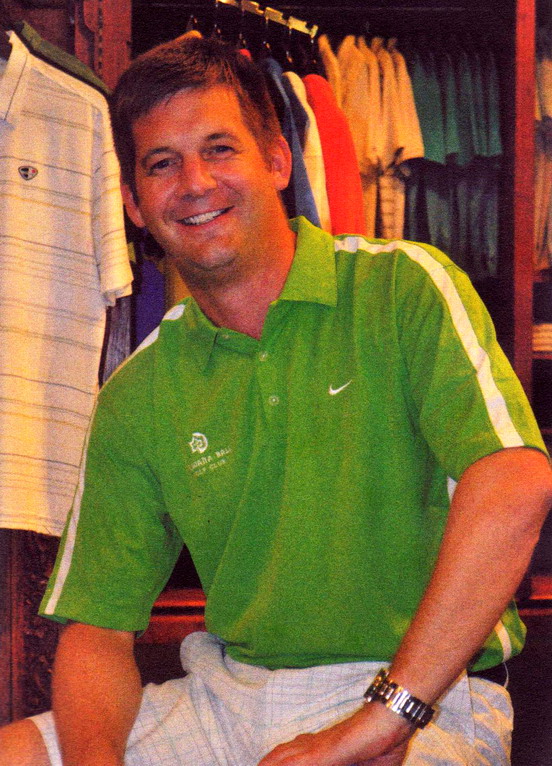 Lightbody is a seasoned executive with over 20 years experience in golf and leisure industry working with leading clients in Europe, Middle East, South Afrika and Asia.
Having worked in Senior Management position at several world class resorts, Paul has gained first-hand experience in managing mixed use integrated Resorts, Boutique Hotels and Lifestyle estates.
He delivered feasibility & market analysis, design development, pre opening planning & operations, review of existing projects. Paul is a dedicated and committed professional who understands what it takes, and is driven to exceed expectations at every turn. He consistently delivers 5-star, whilst maintaining a realistic balance between the owners and his members.
Adam Calver – GOLF COURSE SUPERINTENDENT
Entering his thirteenth year in Turfgrass industry Adams has managed to gain experience in maintaining, renovating and constructing golf courses in four different climates. Starting in Verona Ontario, Canada Adam soon migrated to Kananaskis Country Golf Course located in the Canadian Rockies where he was the Assistant Superintendent and also working on a Bachelor Degree in Turfgrass Management. During the final year of his Degree he accepted the Assistant Superintendent position at Olympic View Golf Club operated by Golf BC in Victoria, British Columbia. After almost two years on the west coast he moved to Dubai to join the Agronomy Team to overseas the construction, grow-in of  both the Fire and Earth Championship courses. In November 2009 the grand opening of  Jumeirah Golf Estates was timed for the Dubai World Championship hosted on the Earth course.