Golfer Testimonial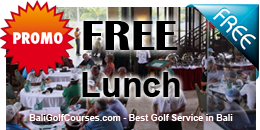 Mark Pettit - Australia
Baligolfcourses.com is a reliable company for online golf booking. I was booked a golf packages 3 month ago before came to Bali for holiday, suddenly my right arm got accident few days before fly to Bali. I wrote email to the customer service manager who's very helpful, and the company refunds my money in full which send to my hotel staying. This company is much recommended!!
J.J. de Lisjter
Bali Island is always fascinating place for holidays. It has many beautiful golf courses and friendly caddy. www.baligolfcourses.com is our booking agent, work quick and smart, organizes everything in just a short time. Will book again on my next holidays in Bali…
Katsuhisa Higo
This online booking work very fast and I got my golf reservation details within 24 hours. The rate offers also lower than any other site.