Golf in Bali Island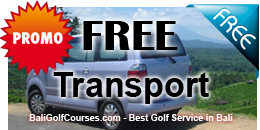 Welcome to Bali Golf Courses… home to over all exciting golf destinations in Bali, over 20 fabulous hotels & golf resorts and private villas, and magnificent golf courses. Bali Island is lately known as golf holidays destination for short haul in Asia Pacific. There any many golfer and visitor from Australia, New Zealand, Singapore, Malaysia, Korea and Japan to take short golf vacation in Bali Island. Bali Island itself has 5 golf courses to play; 4 of them are 18 holes and 1 course for 9 holes. The Bali golf courses are; Nirwana Bali Golf Club, New Kuta Golf Club, Bali Golf & Country Club, Bali Handara Kosaido & Country Club, and Bali Beach Golf Course.


Why Bali Golf Courses? Bali Golf Courses can provide you and your friends or family with all the options that make up their dream golf vacation. We have a large selection of lodging and golf packages that include some of the most magnificent golf courses in Asia. Coming in by a single Clik! And enjoy your great vacation.
Our Commitment Services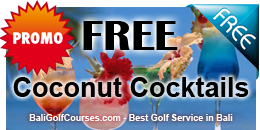 Baligolfcourses.com is in online division for golf wholesale from Mava Group Company. Our company committed to provide lowest golf price offer with high service standard, high punctuality from our driver, friendly and hospitable, and quick online services for online booking. Our company is always try to offer additional compliment for our guest, expand our golf course beyond Bali Island, and create many exciting golf packages.
"Anywhere, Anytime, Anyone, it just us!"
We are proudly serve over
A THOUSAND GOLFER
every year from many countries round the world.
Golfer Testimonial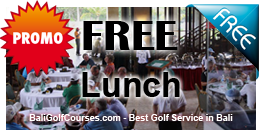 Mark Pettit - Australia
Baligolfcourses.com
is a reliable company for online golf booking. I was booked a golf packages 3 month ago before came to Bali for holiday, suddenly my right arm got accident few days before fly to Bali. I wrote email to the customer service manager who's very helpful, and the company refunds my money in full which send to my hotel staying. This company is much recommended!!
J.J. de Lisjter
Bali Island is always fascinating place for holidays. It has many beautiful golf courses and friendly caddy. www.baligolfcourses.com is our booking agent, work quick and smart, organizes everything in just a short time. Will book again on my next holidays in Bali…
Katsuhisa Higo
This online booking work very fast and I got my golf reservation details within 24 hours. The rate offers also lower than any other site.